A Tantra Journey Through the Chakras With Martin Ninad Vrabko & Lucia Rani Pajszerová
.
Tantra Essence & Ma Ananda Sarita

Ma Ananda Sarita is a world renowned Tantra master and mystic, having received a direct transmission from Osho.
Sarita with her team designed whole Chakra Journey "From Sex to Super consciousness. Inspired by discourses given by OSHO and published as a book From Sex to Super consciousness in many languages.
Martin – Dev Ninad & Lucia – Prem Rani
are partners who have chosen Tantra as their life path.
Living Tantra and inspiring others in their every day life, they were called to share this wisdom.
They walk the path also as members of Sarita's Tantra Essence Teaching Faculty.
Workshops facilitators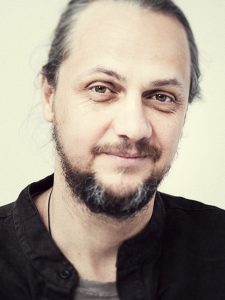 Martin Ninad Vrabko
Thanks to a number of stimuli Martin decided to share his experience he gained in the field of Tantra.
He started pursuing the path of Tantra in 2004. He trained with John Hawken, Alan Lowen and in 2016 he successfully completed Tantra Teachers Training – training for Tantra lecturers, led by Mahasatvaa Ma Ananda Sarita who is a long-time follower of the tantric master OSHO.
Since 2016 he has been regularly lecturing about Tantra and conducting weekend tantric seminars. He completed several annual tantric trainings as a participant or an assistant.
In 2015 Martin took Sannyas – the path of spreading Tantra and OSHO teaching, accepting Sannyas name Swami Dev Ninad.
Martin also works as a photographer and a film maker. He works with internationally renowned tantric teachers on projects that promote Tantra.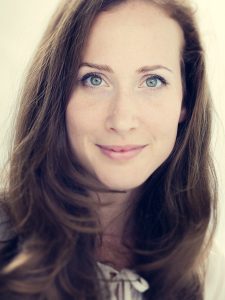 Lucia Rani Pajszerová
Lucia successfully completed Tantra Teachers Training in 2018 – training for Tantra lecturers, led by Mahasatvaa Ma Ananda Sarita who is a long-time follower of the tantric master OSHO..
She graduated in Therapeutical Pedagogy. At the moment she is finishing 8 years long training of Process Oriented Psychotherapy (Process Work) run by best worldwide known psychotherapist.
Together with Martin they have undergone Tantra training for couples, aimed at deepening of relationship and exploring the depth of sexual connection between partners.
The world of tantric workshops is part of their everyday lives. They would like to bring these experiences to people interested in Tantra.
At the same time, the study of Process Work and Tantra is interwoven and the possibilities of self-developing are given new dimensions.
They live in Bratislava, Slovakia, traveling and holding workshops, seminars and filming events around the globe on request.
Price for workshops in venue Lesná Záhrada
| Weekend workshop | Person | Couple |
| --- | --- | --- |
| Standard price | 189€ | 338€ |
| Early Bird - deposit payed up to 60 day before workshops | 149€ | 258€ |
| Deposit payed for 4 or more workshops | 149€ | 258€ |
| Food & accomodation / weekend | 64€ | 128€ |
Your place will be guaranteed after receiving deposit 69€ for each workshop. After registration you will receive details, how to proceed the payment.

Deposit is refundable up to 30 days before date of the workshop. After this date deposit becomes nonrefundable. Deposit is fully transferable to another person.
Venue Lesná Záhrada in Slovakia
Venue is situated very 15 minutes from Bratislava airport with Ryanair services. You can also use Vienna airport with many international flights, and then take about 40 minutes bus, which goes regularly every 20 minutes to Bratislava city. Then we will provide a shuttle or share ride with participants on your request.
As the venue is in middle of the forest at countryside, we will send you a detail information how to get to the venue after registration. For wider orientation, location is between Bratislava city and Senec city.
Registration
---